The Cannabis Taster by Goldleaf
Some cannabis cultivars and products are amazing; others are far less suited for your body and palate's unique preferences. Wouldn't it be helpful to separate the ideal from the lackluster? The Cannabis Taster facilitates your adventure through guided entry pages and graphics designed to help you document the flavors, effects, and potency of your cannabis experiences. Our journal works with all types of cannabis (flower, concentrates, and edibles) and is an essential companion for anyone seeking to discover the finest cannabis cultivars and products.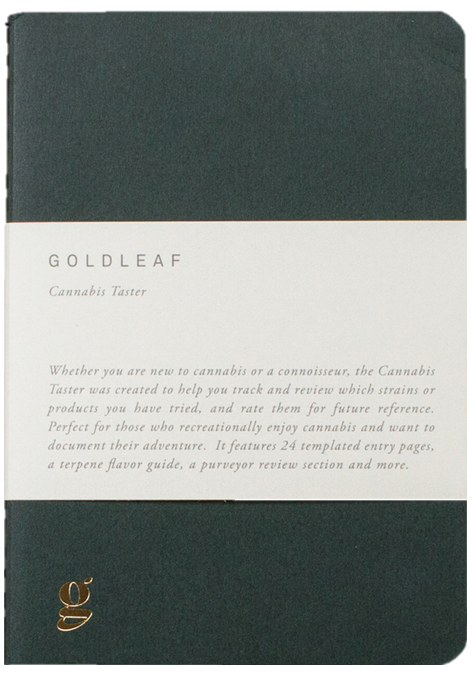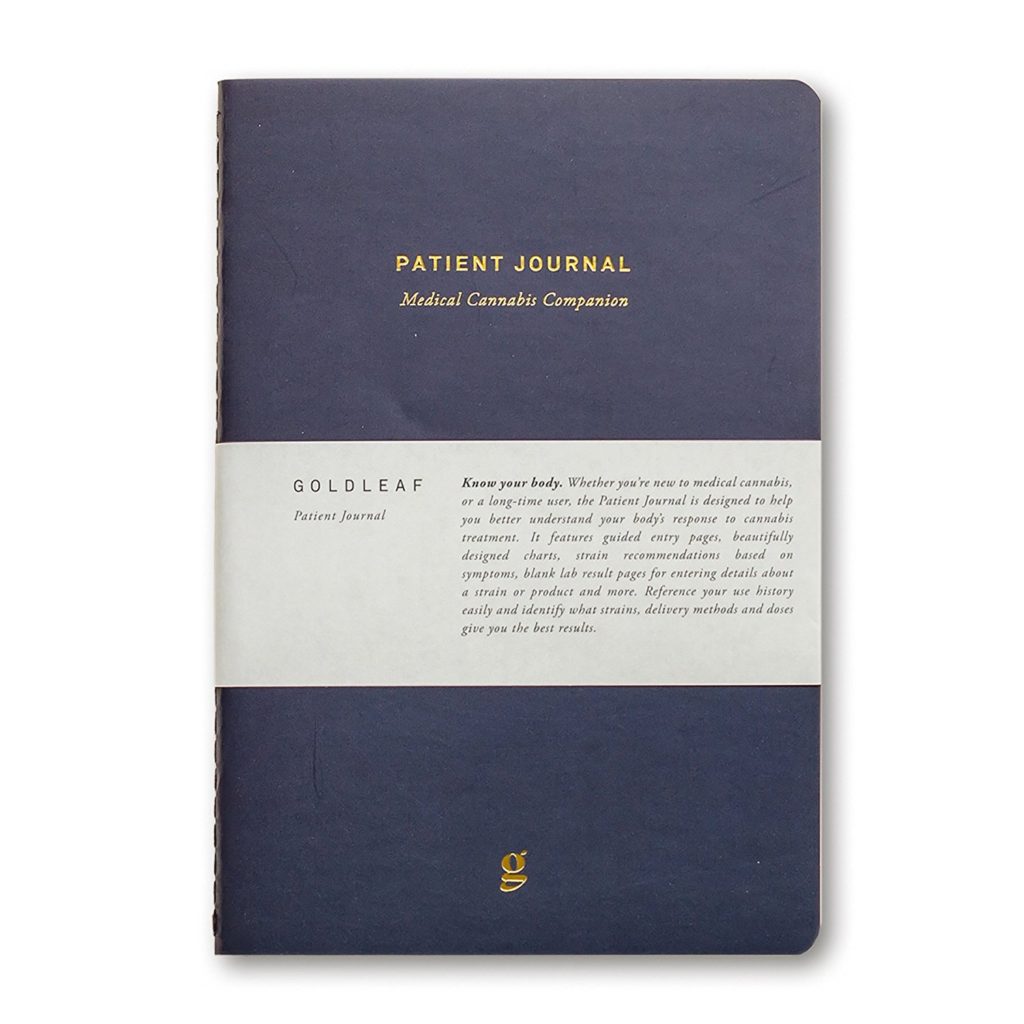 The Patient Journal by Goldleaf
The Patient Journal is a notebook designed specifically for medical cannabis patients. It is no surprise that there are some unique challenges that patients & prescribing physicians face when dealing with medical cannabis. These include product consistency, strain variation, potency, and everyone's unique reaction to various cannabinoids. Finding the right treatment is tough. [Goldleaf] developed the Patient Journal to empower patients by giving them the tools to accurately chart all the important factors in their therapy. They can use this information to share with their caregiver or tweak their own regime. The goal is to ease the anxiety of patients new to cannabis, as well as outfit long-time users with the tools they need to better understand their body and their treatment. 
25+ days of guided entry pages
Timelines to help forecast the duration of a dose
Blank strain lab result pages
Cannabinoid and Terpene effect infographics
Strain recommendations for various ailments
Acid-free, chlorine-free, responsibly milled paper
Cream colored pages are easier on the eyes
Discrete recycled matte finished cover with gold emblem
A5 size – 5.8″ x 8.3″ for better visibility
v.10, co-edited by Habu Health
Designed in Ohio
The Blank Journal by Goldleaf
The Goldleaf Blank Journal is a clean and simple A5 size notebook designed for those who prefer a free-form approach to writing. Although uncomplicated by nature, this notebook is by no means average. It features a dense cream color paper stock for added durability, college ruled lined & perforated pages, and is comprised entirely of environmentally friendly materials. It is held together by a classic sewn binding which enables the notebook to always lay flat.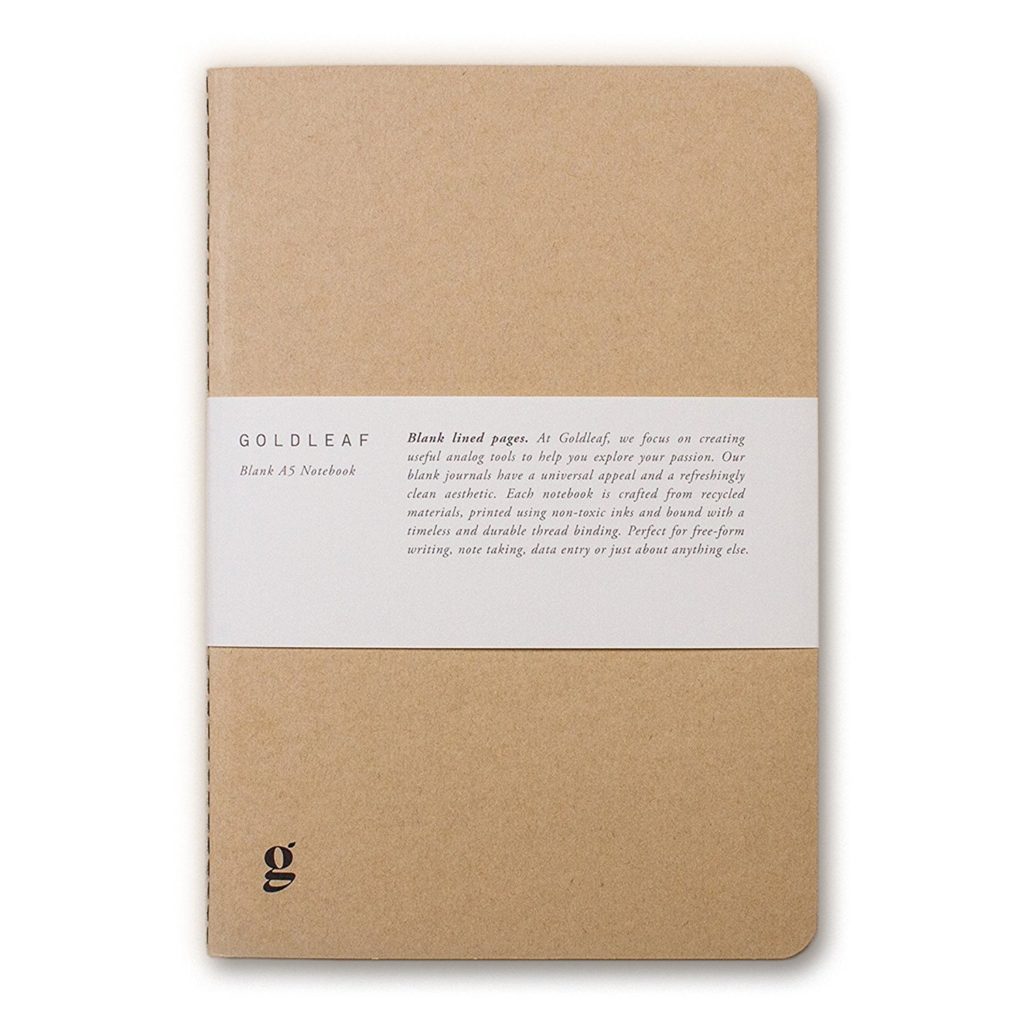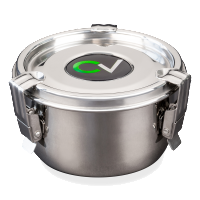 CVault Storage Container
Called "the ultimate storage solution container" the CVault offers users total peace of mind. With an airtight seal, the CVault is also impenetrable by light, and when used with Boveda Humidipaks, maintains your medicine at its ideal storage conditions.
Santa Cruz Shredder
Created in California from medical-grade ultrasonically cleansed anodized aluminum, the Santa Cruz Shredder is the ultimate in grinder technology. Every aspect of the Shredder has been analyzed and improved upon, from the revolutionary tooth design and threading pattern to the rare earth magnet used in the lid closure system. Available in a variety of colors.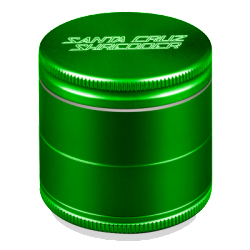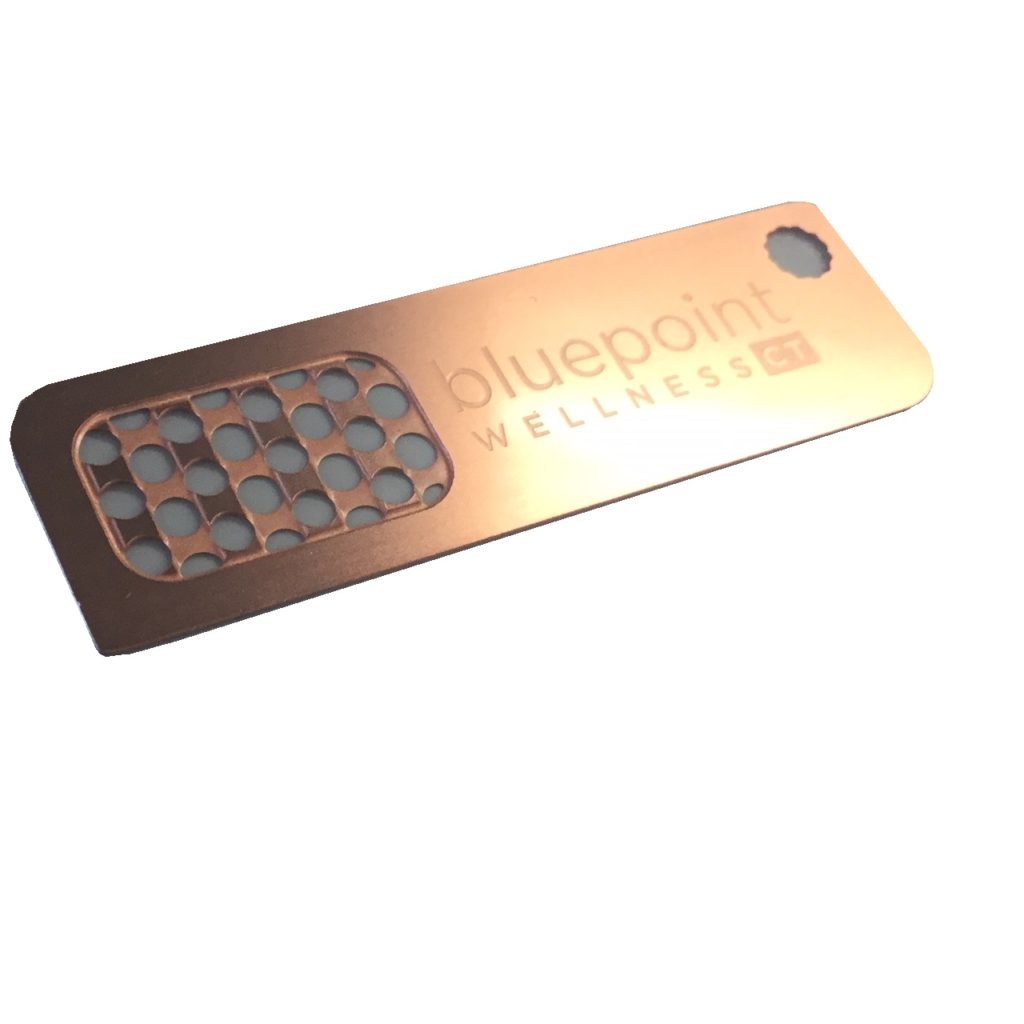 Bluepoint Grind Card
The perfect portable grinding device, the Bluepoint Grind Card is a cannabis multi-tool. The embedded grinding surface allows you to grind to your desired coarseness without risking your fingertips. Made from surgical grade stainless steel, your Grind Card will never rust, tarnish, bend or dull.
Bluepoint Wellness 4-Piece Grinder
Custom four-piece 55mm aluminum grinder with BPCT logo etched into top cover. Available in black or gunmetal.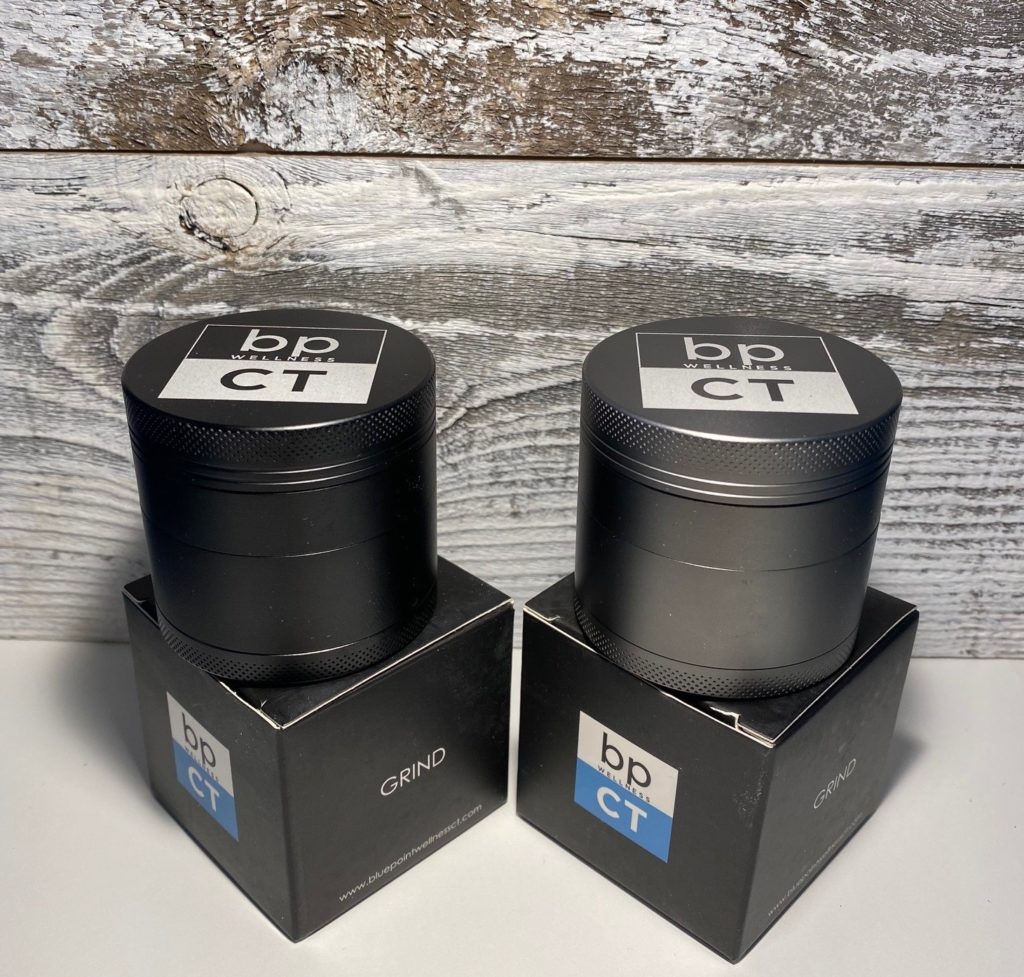 Vaporizers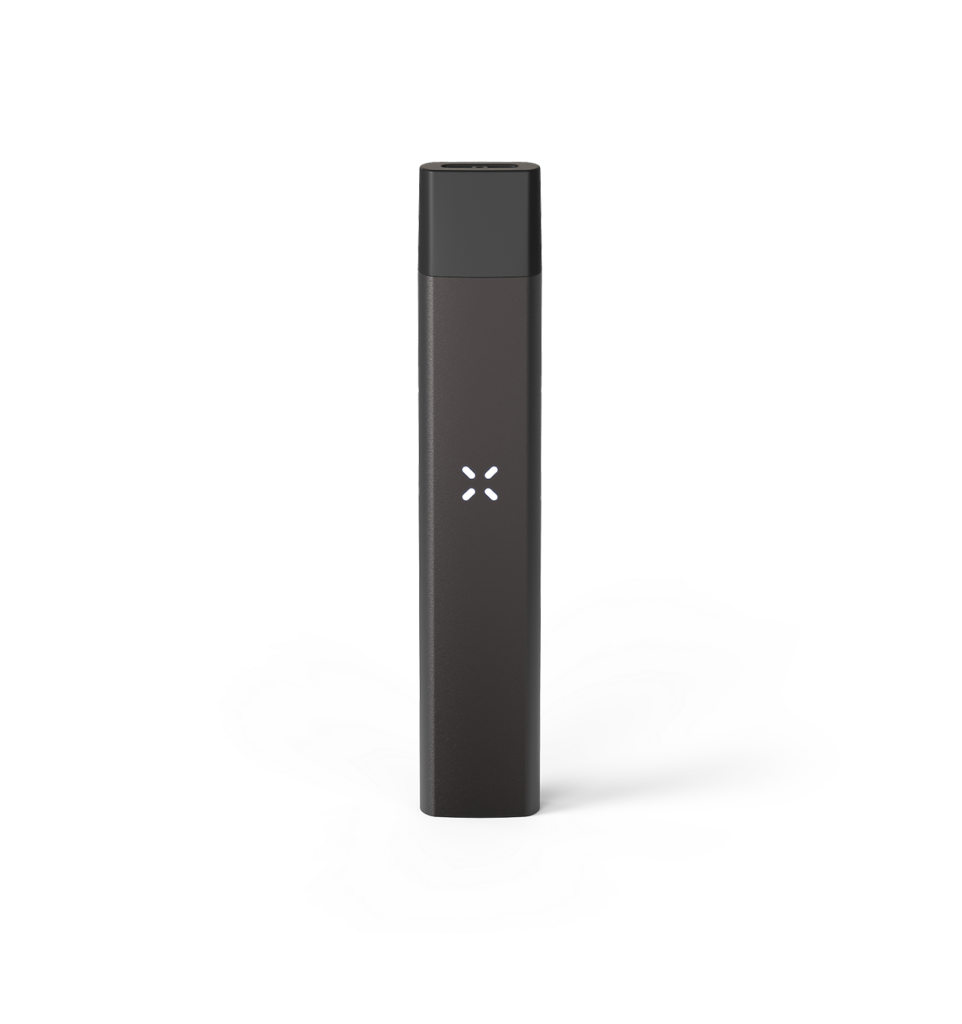 Pax Era by Ploom
Pax Era provides superior control over temperature ranges, and combines with dual wick and leak-resistant pods to deliver the most flavorful and consistently satisfying taste yet. Era is a closed system device that's compatible with pods filled by Advanced Grow Labs.
Pax Era Kit includes:
-Pax Era Device (3.3″h x .72″w x .40″d)
-USB Charger
-iOS/Android Compatibility
-1 Year Warranty through Pax
Pax 3 Loose Leaf and Extract Vaporizer
The Pax 3 is a dual-use portable vaporizer delivering a strong, pure vapor for both loose leaf and extract. An upgraded battery powers the oven 2X as fast as the PAX 2, reaching full temperature in just 15 seconds. Other Pax 3 upgrades include medical grade materials in the air path, LED and haptic feedback notify you that the Pax 3 is ready. Includes a 10-year warranty from Ploom.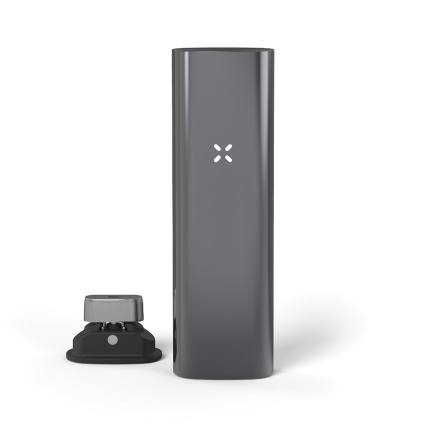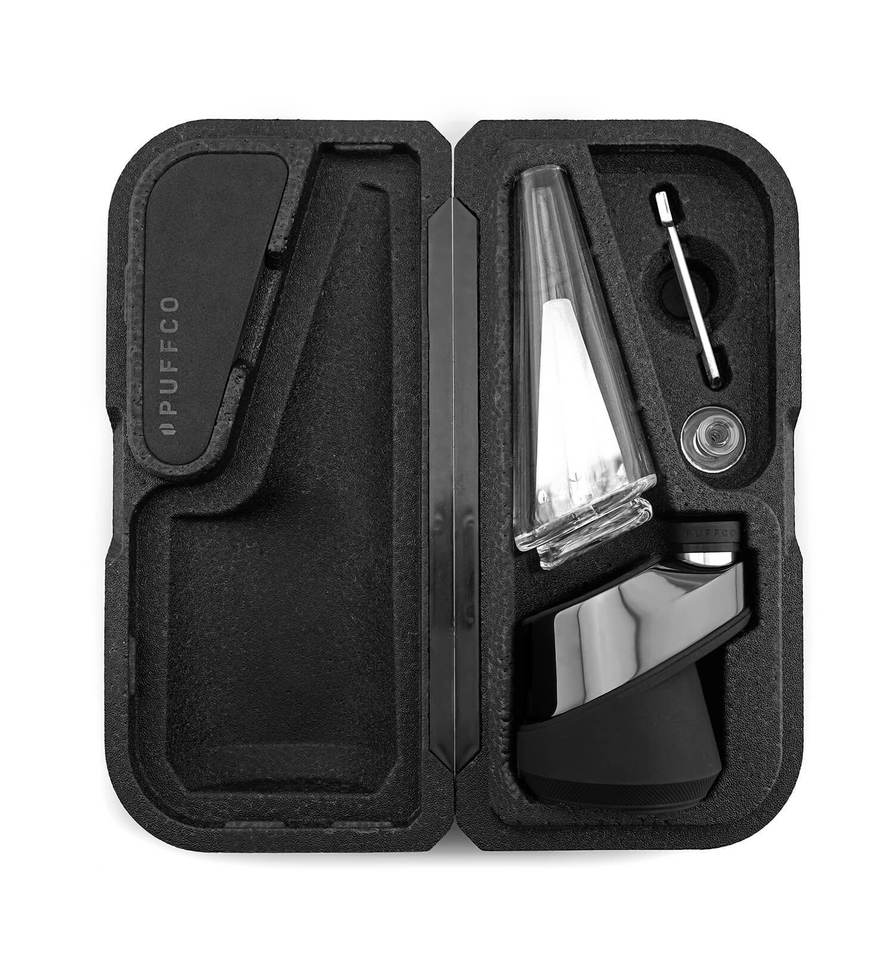 The Peak by Puffco
The Peak by Puffco is a first-of-its-kind "Smart" Rig. The Peak has 4 unique user heat settings offering the exact vaporization sought by the user, regardless of experience level. With a 20 second average heat-up, full charge in 2hrs good for 30 dabs and Sesh mode to allow for more extended use, the Peak is designed with your time in mind. The Puffco Peak features:
Hand-blown glass
Water filtration
Intelligent temperature callibration
Removable ceramic bowl
LED light band displaying battery-life
Haptic feedback
Rugged silicone base
Carry case included
*This unit is not suitable for dry herbs, only oils and waxes* 
Puffco Plus
The "First Ever Pocket Nail", the Puffco Plus features a coil-less chamber designed to mimic the function of a ceramic nail. The Puffco Plus delivers discreet sensation for the connoisseur. 
The Puffco Plus Kit comes complete with a Puffco Plus, an extra capped Puffco Plus Chamber, Puffco Plus SuperCharger, Puffco Plus Instruction Manual, and Puffco Cotton Swabs. *This unit is not suitable for dry herbs, only oils and waxes*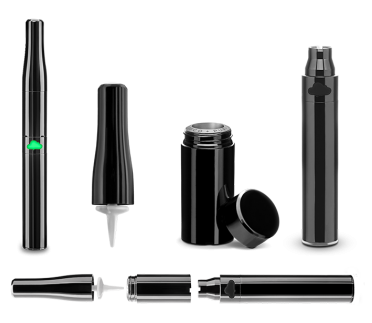 Puffco Pro 2
Puffco Pro 2 is a portable vaporizer pen for concentrates that features a single ceramic coil that produces large clouds of pure vapor. The quality and taste are brought to the forefront by Pro 2's stand-out feature, Sesh Mode. Highly acclaimed and available in three different temperature settings, Sesh Mode is 12 seconds of continuous vapor that will be instantly generated with the double tap of the cloud button. Pro 2 is constructed from durable stainless steel and includes a carrying case. *This unit is not suitable for dry herbs, only oils and waxes*
Dr. Dabber Aurora Vaporizer
The award-winning Dr. Dabber Aurora is a variable voltage, magnetic vaporizer pen designed with the user in mind. The best vape pen and only vaporizer with fully magnetic connections that make for a seamless user experience. Three carefully calibrated heat settings allows you freedom to experiment, and a sleek, discreet satin finish keeps things low key. The Aurora is the next generation of vaporizer pen, pairing innovative features with Dr. Dabber's signature award-winning 'low heat' technology seen across the entire line of vape pens.  *This unit is not suitable for dry herbs, only oils and waxes*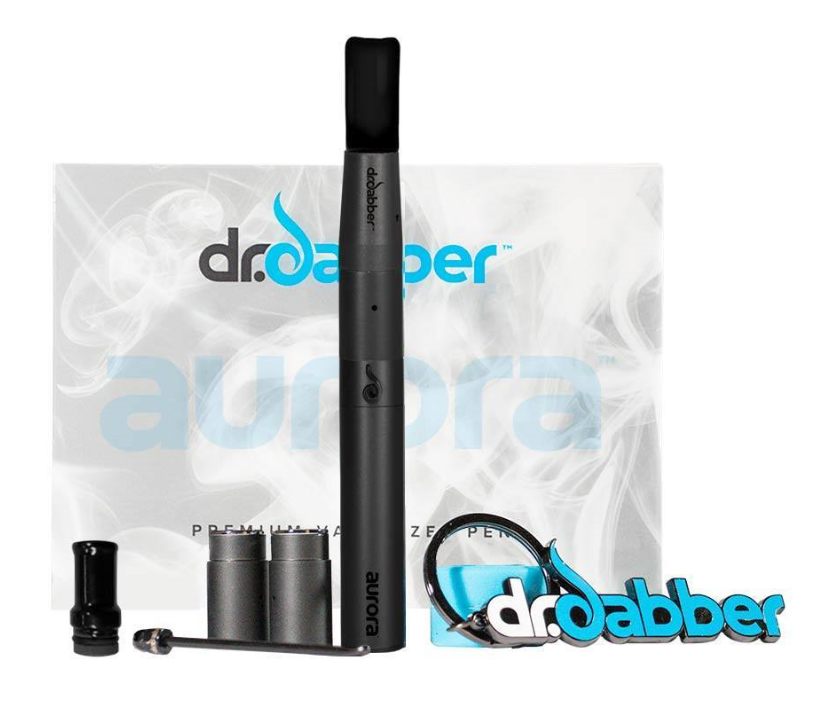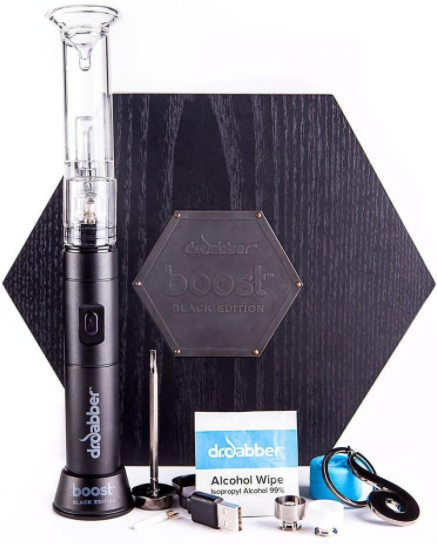 Dr. Dabber Boost E-Rig: Black Edition
The Boost Black Edition boasts larger nails, luxury packaging, and a modular heating element. The Dr. Dabber Boost is the first portable, battery-powered dab rig, employing a titanium domeless nail much like you would see in traditional glass dab rigs. No torch required. The device heats to an optimal temperature with a simple button press, making it one of the easiest dabbing solutions available. Click the power button 3 times when using the titanium nail/ceramic nail, or click 5 times to unlock a higher heat setting for use with the quartz nail (included). When attached to the included glass water filtration piece, the Boost replicates the dabbing experience perfectly. Capable of 30 to 40 uses on a single battery charge, the Boost eRig truly is the best of both worlds: a portable dabbing experience without any sacrifice. *This unit is not suitable for dry herbs, only oils and waxes*
Yocan Evolve Plus
The Yocan Evolve Plus is one of the newest and most advanced devices to hit the market. With QDC technology, the Evolve Plus uses a quartz dual coil to guarantee a smooth, clean vaping experience. The Evolve Plus also boasts an 1100mah battery capacities and a generous 15 seconds of continuous heat per draw. The built-in silicone jar, patented by Yocan, sets the Evolve Plus apart as one of the most consumer-friendly concentrate vaporizers on the market.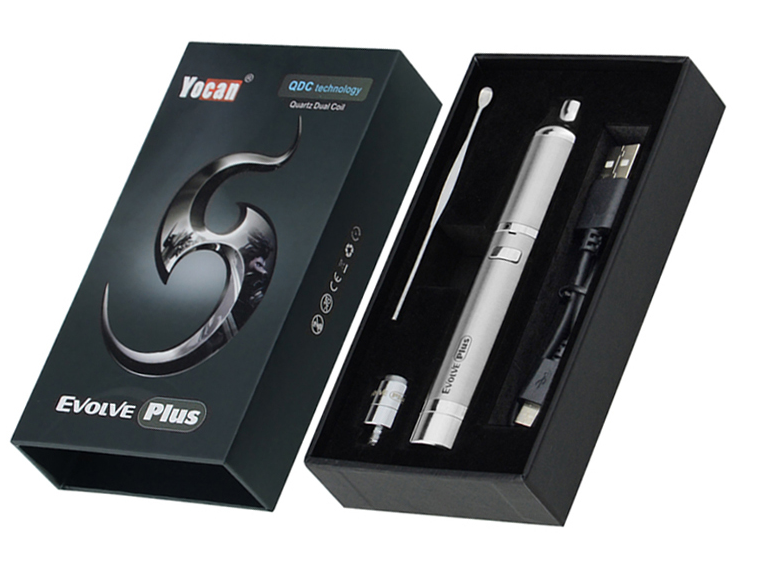 Yocan (R)Evolve Low Temperature Vaporizer
"Yocan has done it again with the redesign of their best-selling Evolve pen vape line.  The Yocan (R)Evolve brings you a low temperature vaporizing experience to every session. Using low temperature, the (R)Evolve allows 100% of the flavor to be extracted, giving you a delicious and smooth session.  Using a Dual Quartz Rod coil system, the (R)Evolve heats up automatically and gives you big clouds and a robust flavor." **For use with concentrates only**
Kit Includes:  
– (1) (R)Evolve Vape Pen
– (2) Dual Quartz Rod Coils (1 Pre-Installed)
– (1) Coil Cap (Pre-Installed)
– (1) Wax Tool
– (1) USB Charger
Pipes + glassware
Marley Natural Large Glass Steamroller
"Balancing a refined aesthetic with classic form, our handheld Steamroller is the ideal day-to-day smoking companion piece. Combining hand-blown glass with a rounded black walnut wood mouthpiece, this signature pipe is designed to complement and accentuate your herbing ritual.
Each comes with a curved wood stand for convenient and proper display. Its distinctive 'straight pipe' form allows for a more dramatic volume of smoke to collect, leading to an increased intake. Ensure an enhanced smoking experience while enjoying a uniquely collectible lifestyle addition."
The Large Steamroller is 6.75″ L x 1″ W and comes with a black walnut pipe stand.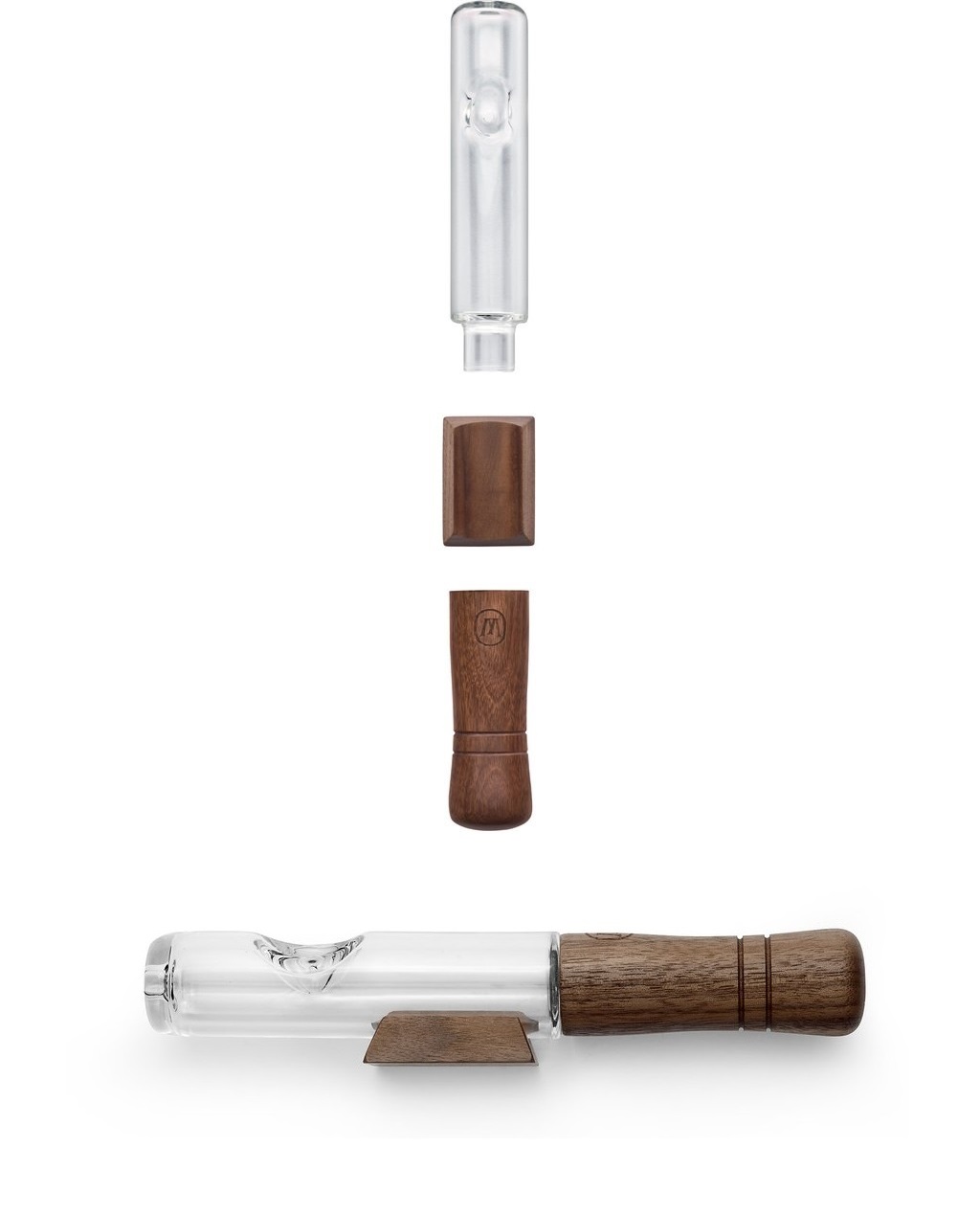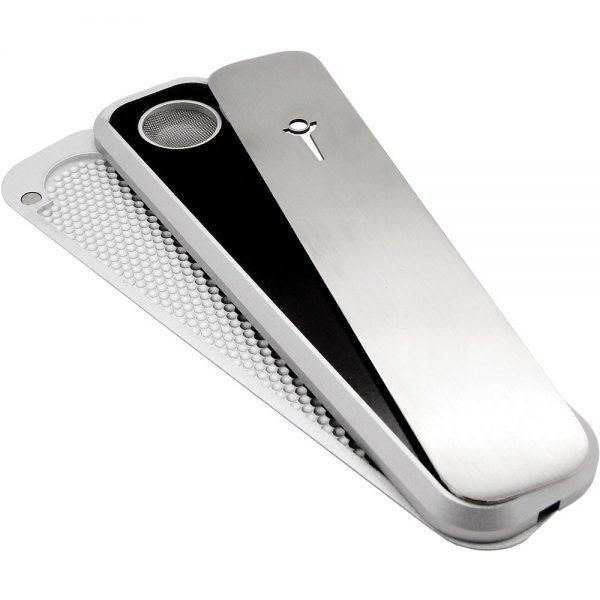 The Genius Pipe
"Genius Pipe is the brainchild behind 20 years of intensive research in the field of Fluid Dynamics. A new and innovative smoking device that offers a cool, smooth and cough free smoking experience with its patented Dimple-Surface-Design technology while making cleanup a breeze by using antibacterial wipes. Constructed from scratch free anodized aluminum and fitted with powerful magnets, Genius Pipe will stay intact for many years without spills or deterioration. Genius Pipe comes fully equipped with a matching cover. Made in USA." 
Eyce Hammerhead Silicone Bubbler
The Silicone Bubbler's nearly indestructible design features:
Medical-grade Silicone Body
Water Chamber
Stem Cap
Poker Tool
Hidden Stash Compartment
Removable 4-hole silicone downstem
Snap-in borosilicate glass bowl
Eyce Molds offers a lifetime warranty on all silicone parts.
The Hammerhead Bubbler is ~7″ in length.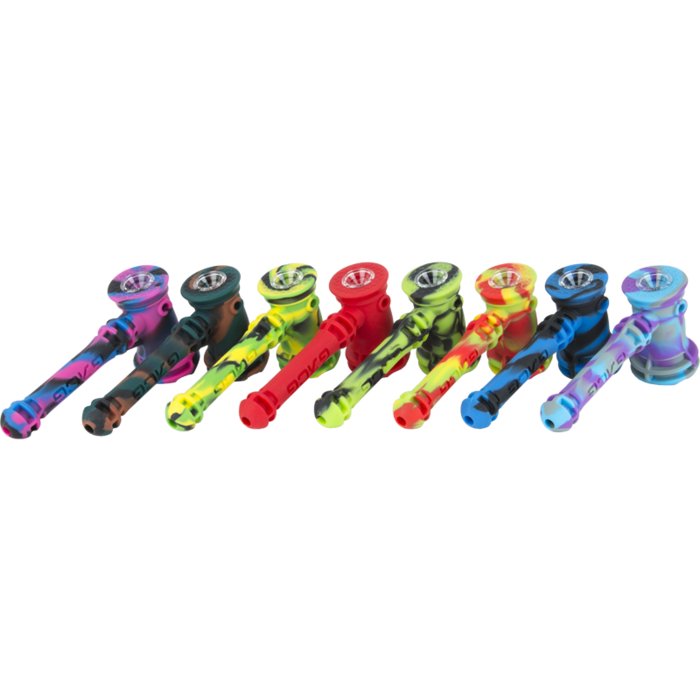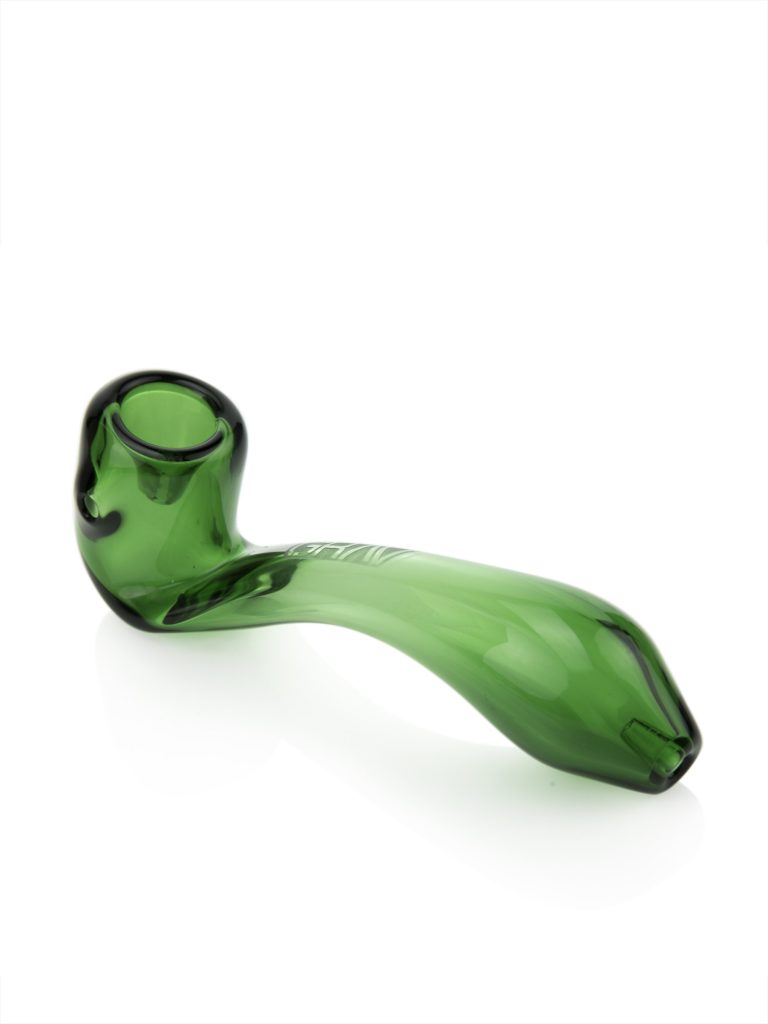 GRAV® 4″ Sherlock Pipe
The GRAV® Sherlock is 4″ long and made on 32mm tubing. Its inverted mouthpiece catches ash, and its thick walls add weight and durability. No accessories or water are necessary for using this hand pipe.
GRAV® Dug Out
The GRAV® Dugout is the epitome of convenience. You have your pipe, grinder, and storage all in one handheld, pocket sized device. Twist the lid to access the two chambers: the smaller contains a spring-loaded aluminum taster with teeth that make grinding and loading the pipe effortless, and the larger is a storage area for your flower, complete with polycarbonate windows for a quick supply check. The bottom of the Dugout has a recessed pin you can use to clear and clean your pipe after smoking. The piece is made of CNC aluminum with an engraved GRAV logo and comes with a zip-up carrying case, complete with a clip you can attach to a lanyard or keychain.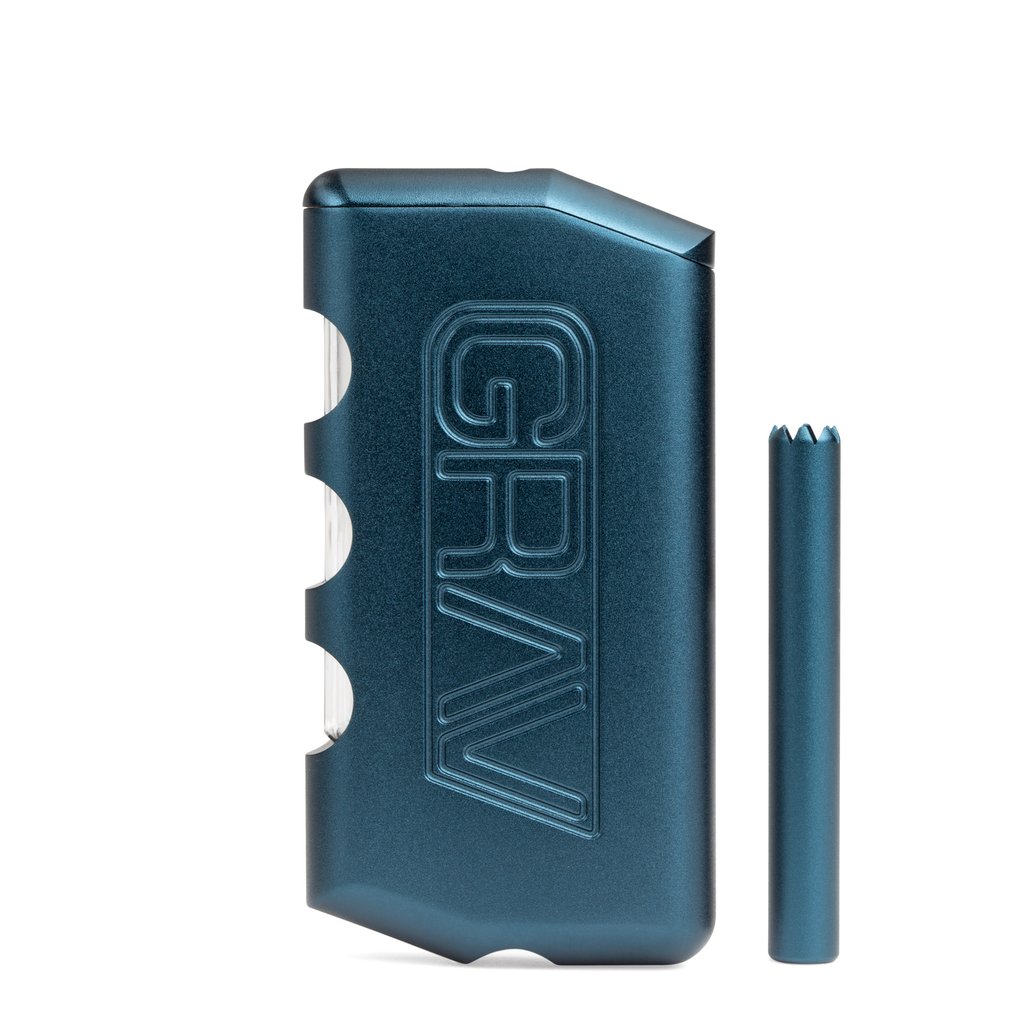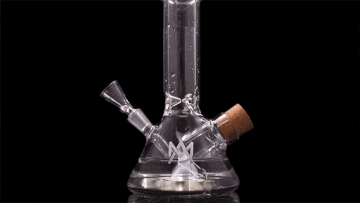 MJ Arsenal Cache Mini Water Pipe
Cache /kaSH/
Inspired by a several hundred-year-old Southeast Asian pipe. The MJ Arsenal Cache Mini Water Pipe keeps your flower dry, fresh and easy to access with a storage jar affixed to the beaker basin of the water pipe. 
APPAREL
*LIMITED EDITION* BP|CT Logo T-Shirt
Black Ultra-Soft 100% Cotton T-shirt by District with BP|CT logo across chest. 
Available in sizes S – 3XL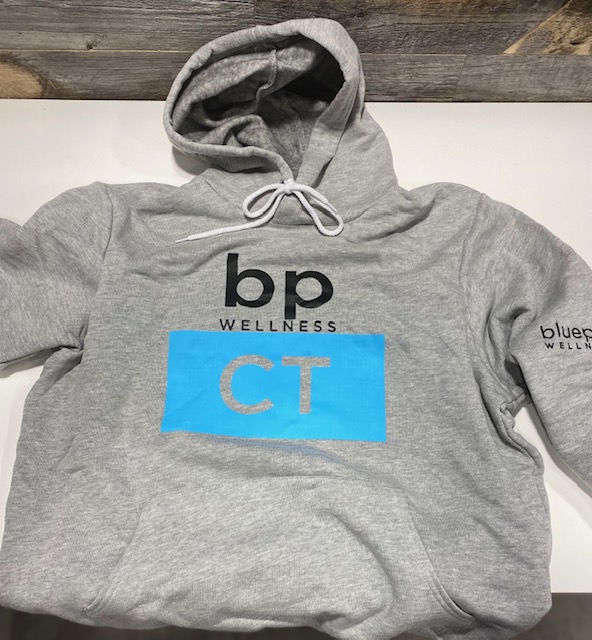 BP|CT Super Soft Hoodie
Super-soft heather grey BPCT logo hoodie with white drawstring.
Made by Bella+Canvas. Available in M-XXL
Bluepoint Embossed Leather Hat
Handmade in America by veteran-owned, Twin M Design.
Snap back hat with embossed BPCT leather patch